Civic Programs for Educators: Institutes on Parliamentary Democracy
November 14th, 2012 by Katie Reidel
This fall, members of the CIVIX team have had the opportunity to attend some fantastic professional development opportunities for educators. Across the country, at both provincial legislatures and in Ottawa, educators can find Teachers Institutes on Parliamentary Democracy. While the exact schedules of these Institutes vary, educators get to experience firsthand what makes our democracy work by meeting with and seeing the inner workings of parliament.
Federal
Teachers Institute on Canadian Parliamentary Democracy – Updated: November 3-8, 2013. Applications must be received before April 15, 2013. *APPLY NOW!
Coordinated by the Library of Parliament.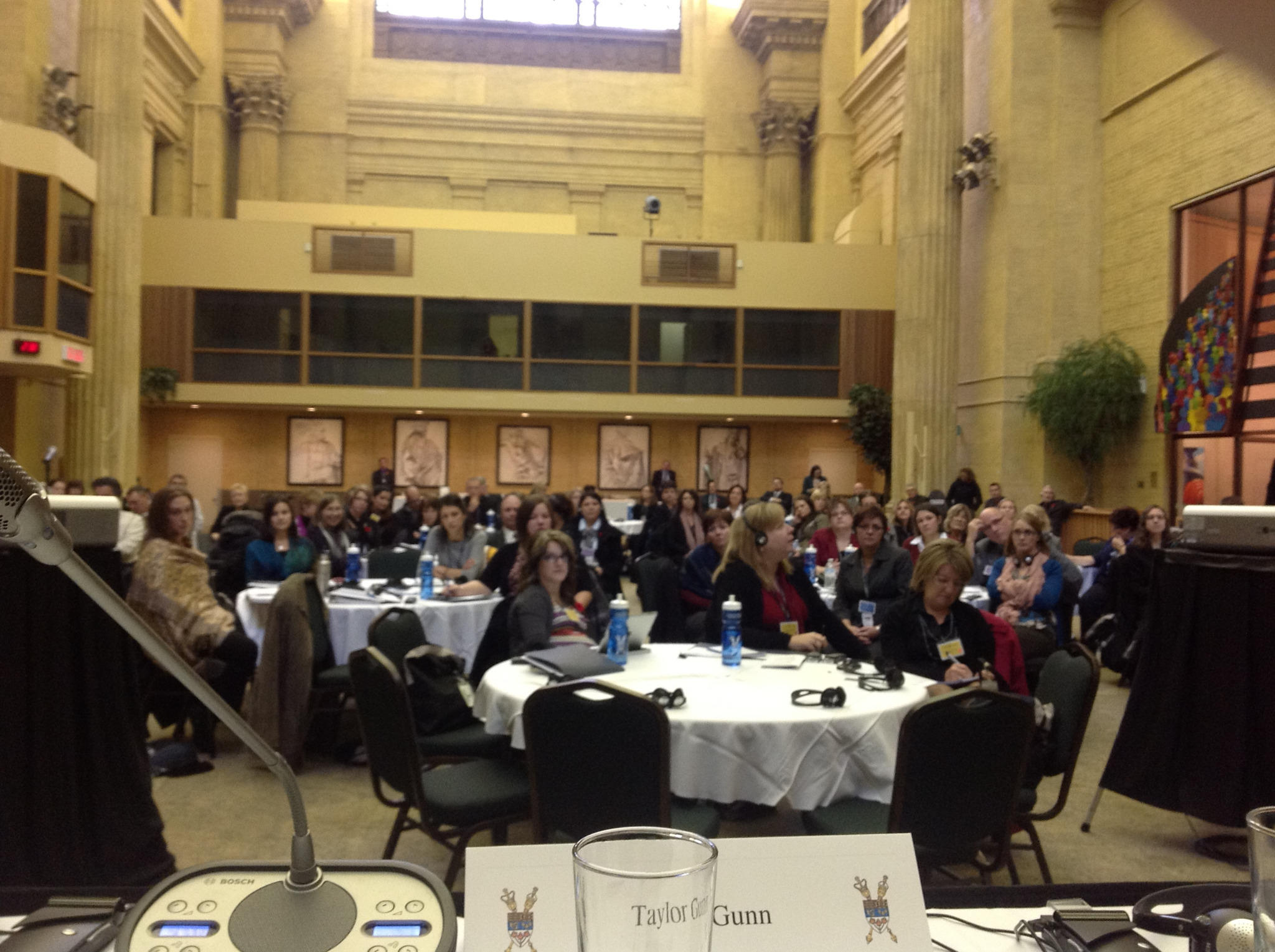 Provincial
British Columbia: British Columbia Teachers' Institute on Parliamentary Democracy – October 20, 2012
Saskatchewan: Social Sciences Teachers' Institute (SSTI) on Parliamentary Democracy – April 13-17, 2013
*APPLY NOW!
Manitoba: Teachers' Institute on Parliamentary Democracy – Updated: October 23-26, 2013. Applications are due on September 13, 2013. *APPLY NOW!
As always, if we've missed something that you think should be included in this list, let us know! We'll be happy to include it.
Stay tuned for more Civic Programs blogs. Here is the series so far (on the Student Vote blog):
Katie
Posted in Civic Programs Series |
You can follow any responses to this entry through the RSS 2.0 feed. Responses are currently closed, but you can trackback from your own site.
Search
Recent Posts
Categories